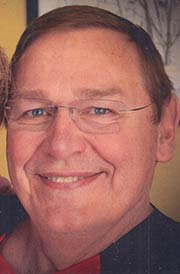 Thomas W. Vastrick
Forensic Document Examiner
40 year of experience as a forensic document examiner
Forensic Document Examiner, Forensic Consultant, Handwriting Expert
Thomas W. Vastrick is a forensic document examiner in Orlando, Florida with 40 years of experience working in both a government law enforcement crime laboratory and in private practice. He is board-certified through technical testing by the American Board of Forensic Document Examiners and is a member of the American Society of Questioned Document Examiners, a Fellow of the Questioned Document Section of the American Academy of Forensic Sciences, and a member of the Southeastern Association of Forensic Document Examiners.
Forensic document examiners are sometimes called handwriting experts but there is more to the profession than that.  Forensic Document Examination is a specialty field of the forensic sciences dealing with examinations involving areas such as signatures, handwriting, hand printing, alterations, counterfeiting, anonymous letters, indented writings, and ink & paper analyses.  Whether you are looking for a Florida handwriting expert, Florida forensic document examiner, or a forensic document examiner anywhere in the United States, Canada, Central America, South America, The Caribbean, or overseas, Thomas W Vastrick is here for you.
Thomas W Vastrick has successfully completed two years (over 4,000 hrs.) of full-time, in-residence training with the U.S. Postal Inspection Service Crime Laboratory in Washington, DC. He has been court qualified hundreds of times in numerous states and the Caribbean and has also served as a forensic document examiner for cases in South America and Europe. Mr. Vastrick has served on the board of directors of the American Board of Forensic Document Examiners and currently sits on the board of directors for the American Academy of Forensic Sciences.
Thomas Vastrick has taught classes in forensic document examination at universities and field training for law enforcement and private sector security entities.  Mr. Vastrick has written numerous research articles published in the United States and overseas.  One research study published in the Journal of Forensic Science was the culmination of years of research through a grant from the National Institute of Justice, Department of Justice and administered through the National Center for Forensic Science at the University of Central Florida in Orlando Florida.  He has conducted workshops as continuing education for practicing forensic document examiners and has had published numerous papers & books on the forensic field in the United States and Europe.  Mr. Vastrick has written one book, Forensic Document Examination Techniques, and has been a contributing author to two textbooks.  Thomas W Vastrick's extensive professional resume can be found at the "Curriculum Vitae" icon on the Menu Bar on the right.
Thomas W Vastrick conducts a wide range of examinations for criminal, civil and administrative matters to include:
Signatures
Handwriting
Hand Printing
Alterations to documents
Anonymous letter examinations
Counterfeit document examinations
Indented writing examinations
Typewriter and Printer examinations
Checkwriters, staple holes, staplers
Non-destructive ink and paper analyses
Take handwriting specimens from subjects
To learn more about these examinations be sure to click on the "Forensic Services" icon on the Menu Bar on the right.
If you need a handwriting expert / forensic document examiner, you can contact Thomas W Vastrick using the information at the top of the page, clicking on the "Contact" icon on the Menu Bar on the right or by using the convenient form below.