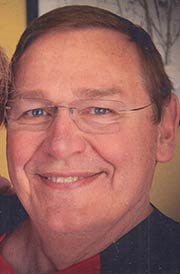 Thomas W. Vastrick
Forensic Document Examiner
522 S Hunt Club Blvd #217
Apopka, FL 32703
(Main Office)
1400 Village Square Blvd #3-149
Tallahassee FL 32312
(Branch Office)
45 years of experience as a forensic document examiner
Selecting a Document Examiner
Your matter is important and you need to have the best forensic support team working for you. This does not mean that you will get the results you may want, but you can be assured that you will get the information that the evidence provides. If you do not get the best, your opposition will. For many, this will be the first time you have dealt with a forensic document examiner. Whether or not you use my services please allow me to provide you some of my personal suggestions as to what you should look for when hiring a forensic document examiner.
The single most important aspect for selecting an examiner is to not be afraid to ask questions. The first question, in my opinion, should be about training. I recommend training that;
Included at least two years' worth (over 4,000 hrs) of face-to-face instruction
The forensic document examiner recognizes and accepts the published standards for minimum training in forensic document examiners that are published by the Scientific Working Group for Forensic Document Examination.
The examiner's training officer's training meets the published standards for training
The examiner's training was not principally distance learning or periodic meeting with the training officer. Only with constant oversight can a training officer assess the examiner's methodologies and thought processes in addition to the accuracy of their conclusions.
The examiner should be certified by an independent certifying body not affiliated with the training entity. I strongly recommend the American Board of Forensic Document Examiners. ABFDE was the first certifying body and was founded in 1977 with a grant from the Law Enforcement Assistance Administration. ABFDE is the only certifying body that has amongst it Diplomates, document examiners from federal, state and large municipal crime laboratories.
The examiner should have a fully-equipped laboratory. Having access to equipment is not the same as having equipment. The basic equipment for a forensic document examination laboratory is:
Stereoscopic binocular microscope allowing for both microscopic examination and examination in three dimensions.

Spectral analysis equipment that allows for infrared reflected, infrared luminescence, and both longwave and shortwave ultraviolet fluorescence

Electrostatic detection device that can develop legible images of latent and shallow indented impressions in paper

Measuring grids for the examination of alterations to documents

Specialized lighting that enhances the above instrumentation

If your case involves field examinations, the examiner should have portable equipment designed for the full array of necessary examinations. Some equipment may not be portable so this may result in the inability to use the services of an otherwise fully capable examiner.
Graphology is the field of assessing personality from handwriting. Graphology is not accepted in courts within the United States.